Contact OSHC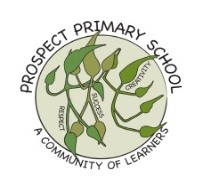 WELCOME
The Prospect Primary School OSHC operates at the Prospect Primary School
ADDRESS
27 Gladstone Road, Prospect, SA, 5082
DIRECTOR
Rae McNaughton
ASSISTANT DIRECTOR
TBA
OSHC MOBILE
0456 966 460
EMAIL
oshc.PPS87@schools.sa.edu.au
OUR LOCATION
The OSHC facility is located within Prospect Primary School grounds and is located by the top netball court. If the OSHC service is unable to be found please call 0456 966 460 for assistance. Car parking is available surrounding Prospect Primary School and the closest parking option is Olive Street in Prospect, directly behind the OSHC service.
OSHC operates from Prospect Primary's Design & Technology room and also uses a number of facilities within the school. Other areas within the school that the OSHC uses during operation are the playgrounds, the big oval and also the hall. An OSHC staff member will always be in the main OSHC room to direct you to your child's location.
COMMENTS
Parent Comment: "My child loves coming to OSHC, they absolutely love the staff and come home with the most amazing craft".
Child comment: "I love OSHC because I feel happy here!"
Parent Comment: "The staff are always welcoming and my child enjoys coming to OSHC"